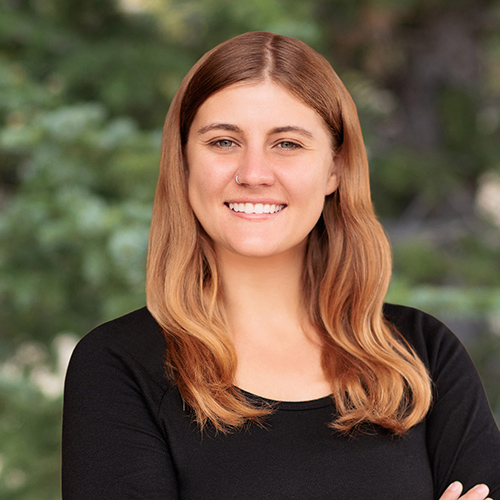 B.S., Global Environmental Science, University of Hawai'i at Manoa, Honolulu, Hawai'i, 2020
Hazardous Waste Operations and Emergency Response 40‑Hour Certification (current)
Hazardous Waste Operations and Emergency Response 8‑Hour Supervisor (2023)
First Aid, AED, and CPR Certified (current)
Olympus Vanta Handheld XRF Safety Training (current)
Member of Hawai'i Association of Environmental Professionals (2022 to present)
Ms. Zoe Curley is an associate scientist who is experienced in soil, sediment, and surface water sample collection in support of site assessment and remediation projects. Her experience also includes using handheld x-ray fluorescence (XRF) instrumentation for metals analysis in soil and employing ArcGIS software to produce maps and data products. In addition, Ms. Curley excels in synthesizing historical documents and analytical data in support of litigation efforts.
---
Assessment of Hazardous Materials in Soil, Various Public Schools Statewide, Hawai'i
Participated in soil investigations for the State of Hawai'i Department of Education Facilities Division. Field activities included both XRF and incremental soil sampling along exterior building perimeters and open areas at various school campuses in Hawai'i. The main chemicals of concern were heavy metals and organochlorine pesticides. Provided support in generating hundreds of figures across multiple client deliverables.
Lead Removal Action Waste Characterization and Removal Action Determination Sampling, Kapolei, Hawai'i
Assisted in subsurface multi-increment sampling to identify lead-impacted soils along paved and exposed exterior building perimeters. Responsibilities included sample collection, handling, and processing. Produced a technical report of findings with recommended actions and disposal determinations for soils within the project site.
Phase II Environmental Site Assessment, Molokai, Hawai'i
Participated in soil, sediment, and water sampling in support of agricultural property acquisition. Produced site figures using GIS.
Site Assessment of Former Industrial Facility, Maui, Hawai'i
Conducted extensive historical records review to determine locations of interest for further investigation in support of property acquisition. Assisted in subsurface soil sampling using direct push coring methods. Produced a report of findings and assisted in providing regulatory considerations and recommendations.
Superfund Allocation Support
Portland Harbor Superfund Site Allocation, Portland, Oregon
Supported cost allocation efforts for the Portland Harbor Superfund site. Conducted historical research and assisted in the preparation of attorney-directed expert reports focused on relevant properties located within the Superfund site.
Cleanup Liability and Divisibility Analysis, California
Conducted historical document review covering nearly a century of operation at a secondary lead smelter. Analyzed and synthesized historical environmental data to support the development of divisibility analyses.
High-Resolution, Optically Based, Chemical Contaminant Monitoring System for Remedy Performance Evaluation at DOD Contaminated Sediment Sites, Various Locations, U.S.
Participated in surface water sampling and deployment of multiple optically based sensors along with ancillary water quality sensors. Responsibilities included sensor maintenance, sample collection, handling, and shipping.
Remediation Investigation at Former Chemical Manufacturing Facility, Portland, Oregon
Assisted with sediment sample processing and quality assurance of chain-of-custody documentation for several hundred samples.
Former Wood Treatment Facility, Columbus, Mississippi
Provided ArcMap and ArcGIS Pro support. Figures produced include historical chemistry maps and maps highlighting site features for client deliverables and public presentations.
RETURN TO OUR TEAM PAGE