Environmental Justice State Compendium
By Mala Pattanayek,
Senior Consultant
Integral Consulting Inc. has released version 2.0 of the state-by-state environmental justice compendium to help those interested in related issues navigate the network of programs overseen by states. The compendium serves as a comprehensive resource for use by states, industry, nonprofits, and law firms.
Integral is proud to share this Compendium of State Regulatory Activities on Environmental Justice. Updated September 2022.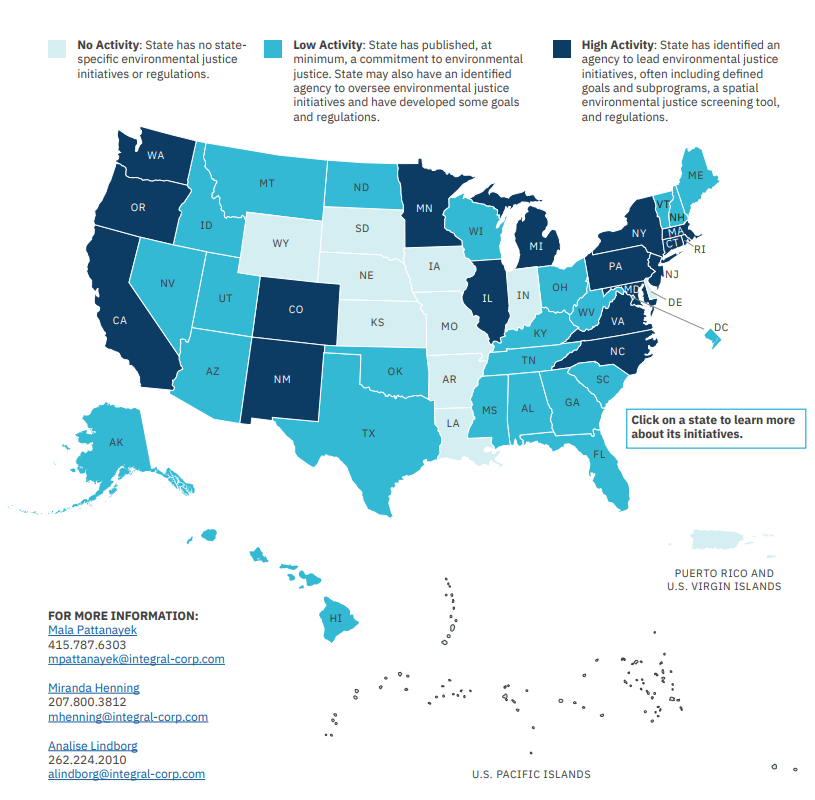 Published
September 15, 2022