Office of Naval Research—Vandenberg Space Force Base and Los Angeles International Airport (LAX)
By Kaustubha Raghukumar, Ph.D.,
Consultant
Grace Chang, Ph.D.,
Technical Director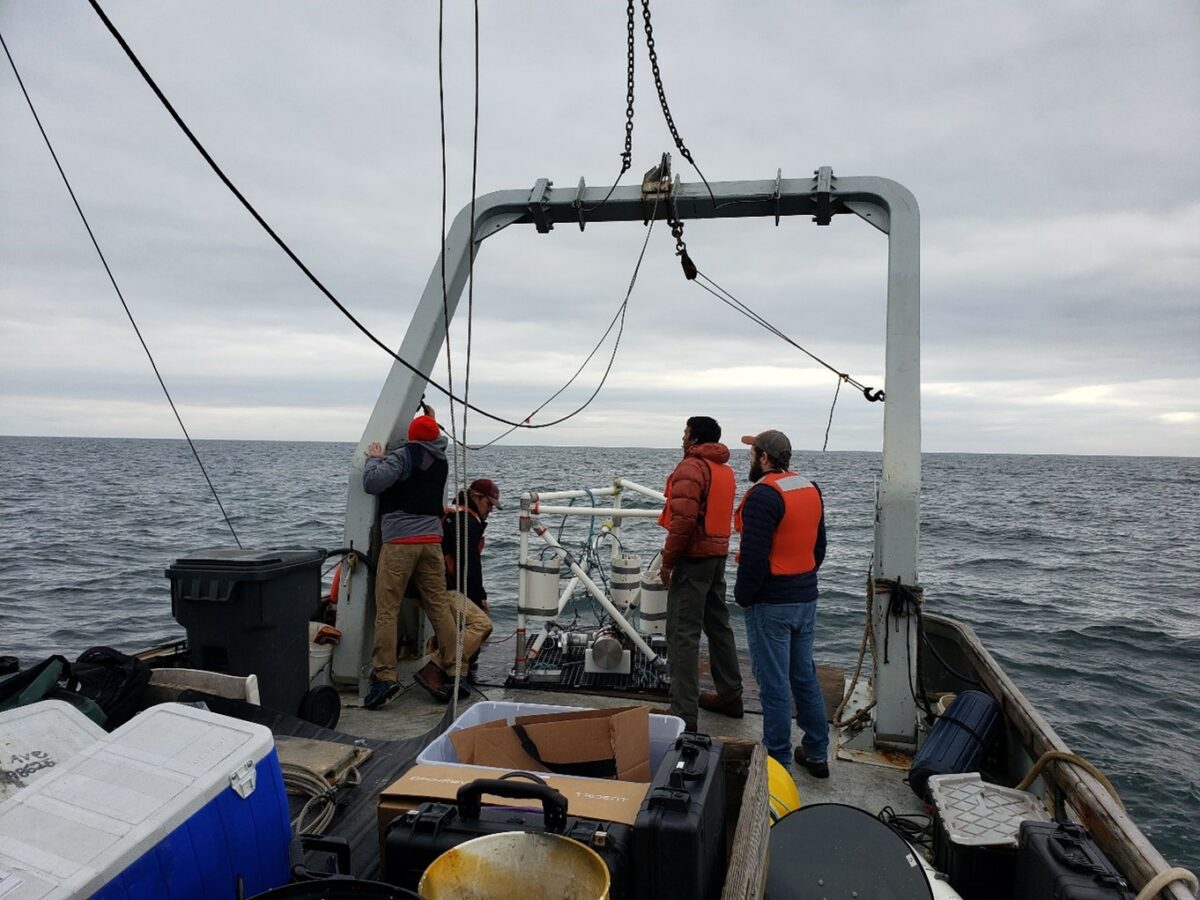 OUR CHALLENGE
This endeavor sought answers to the following science questions related to underwater sound generated from an in-air source of sound such as a rocket or aircraft. 
What is the signal strength underwater as the sound refracts through the air-sea interface?

What is the loss in sound intensity across the air-sea interface?

Is the signal strength sufficient to discern the bottom reflected path at full ocean depth, thereby allowing for the inference of bottom depth?
OUR APPROACH
A preliminary measurement was made of sound from a SpaceX rocket launch. The signal duration of the rocket launch is observed to last approximately 20 seconds and consists of a steep ramp-up in energy as incident angles allow for refraction into the water column.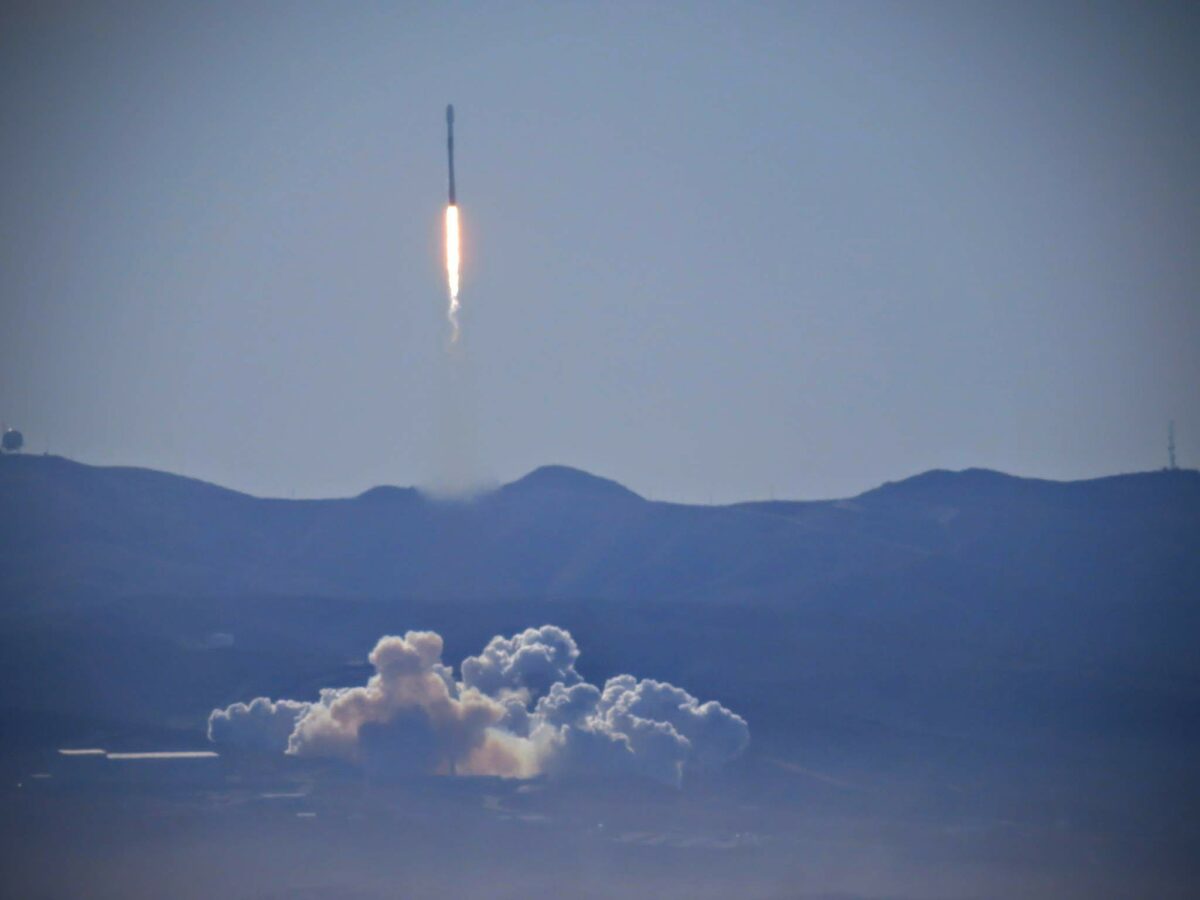 SpaceX rocket launch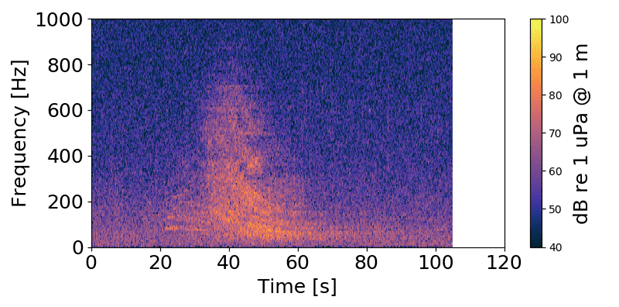 Spectrogram of underwater sound from a SpaceX rocket. 
Noisespotter® was deployed approximately 7 km offshore of LAX on January 15, 2021, for a period of approximately 3.5 hours between 0930 and 1300 Pacific Standard Time. During this period, over 30 flights were documented taking off from the LAX runways. Aircraft types that transited overhead during the deployment were the Airbus A320, Airbus 321, Boeing 757, Boeing 737-800, Boeing 737-900, Boeing 767, Boeing 777-300, Gulfstream Aerospace G650 twin-jet, EMBRAER 175 long wing twin-jet, and the Canadair Regional Jet CRJ-900 twin-jet.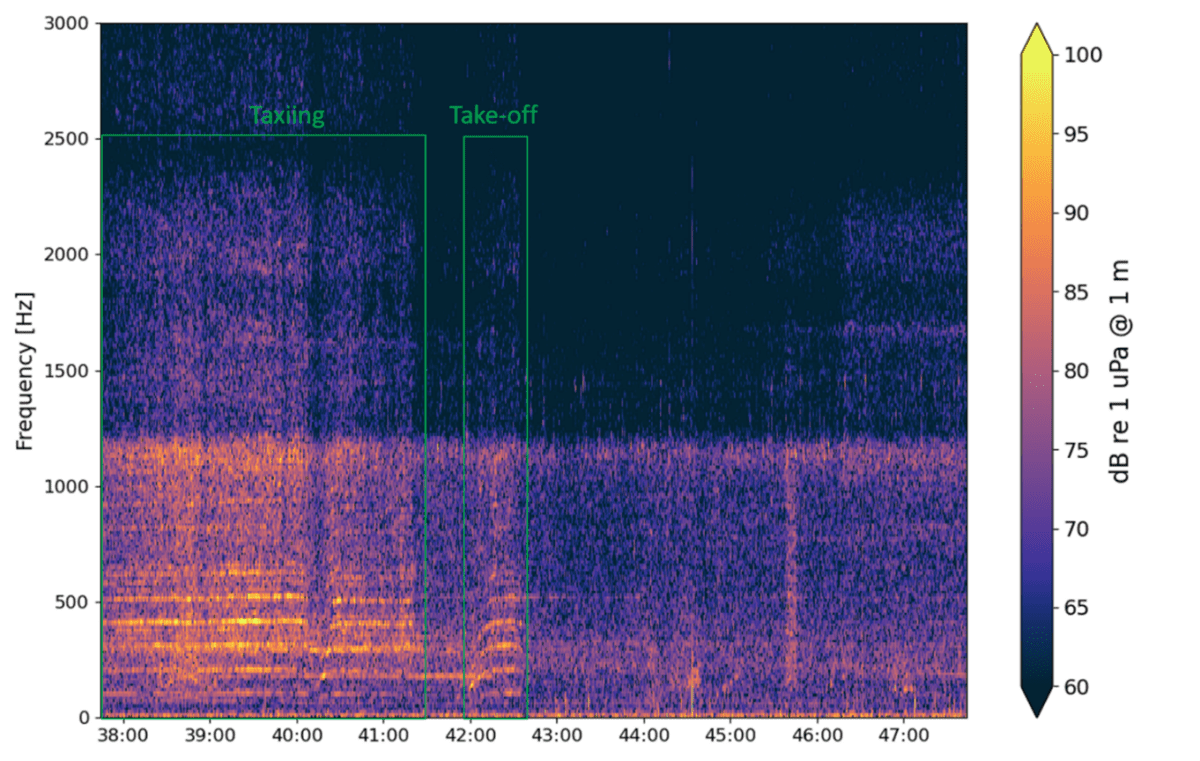 Spectrogram of underwater sound from an aircraft for SkyWest Canadair Regional Jet CRJ-900 twin-jet SKW3729 from LAX to Bozeman, MT 
OUR IMPACT
The results above show that underwater noise from an aircraft can indeed be audible not only when aircraft are transiting at elevations that range from 600 m to 900 m above ground, but also when aircraft are taxiing on the runway and sound propagates through the seabed. Therefore, louder aircraft, such as rockets or military aircraft, can be expected to produce significantly louder sound that can be exploited as a sound source of opportunity. Directional processing of recorded underwater sound was able to track the aircraft as it entered a refraction cone that allows for underwater propagation of in-air sound.  
Published
April 18, 2023
Related Services :