Human Health Risk Characterization of PFAS Chemicals at a Superfund Site
By Alexandra Meyers,
Senior Scientist
John R. Griffin,
Senior Consultant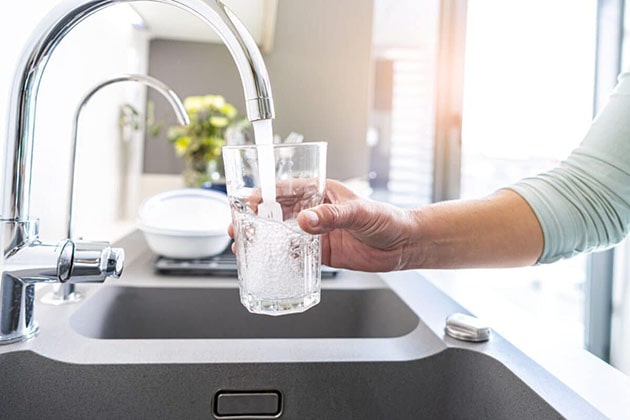 OUR CHALLENGE
Knowledge regarding the toxicity and regulatory landscape of per- and polyfluoroalkyl substances (PFAS) is evolving rapidly, which can have significant implications for the risk characterization of contaminated sites. Integral recently evaluated potential risks associated with PFAS chemicals detected in groundwater beneath a residential community at a Superfund site. During preparation of the risk assessment, the U.S. Environmental Protection Agency (EPA) issued updated Regional Screening Levels (RSLs) for several PFAS chemicals based on new toxicity values from the Agency of Toxic Substances and Disease Registry (ATSDR). As a result, the selection of chemicals of potential concern and the risk characterization results were reevaluated. EPA also issued draft interim drinking water health advisories based on its newly derived draft toxicity values for several PFAS chemicals.
OUR APPROACH
Integral quickly updated the risk assessment to incorporate the new RSLs and ATSDR toxicity values. Based on the updates, the risk characterization results for PFAS chemicals were less than EPA regulatory thresholds. Integral also compared the PFAS RSL toxicity values used in the risk assessment to EPA's draft interim drinking water health advisory toxicity values. If EPA finalizes the draft toxicity values for PFAS chemicals indicated in the interim drinking water health advisories, the PFAS chemical risk characterization results would be greater than EPA acceptable targets and would likely be considered one of the risk drivers.
OUR IMPACT
Our analysis demonstrated the challenges our clients and public face from the rapidly evolving PFAS regulatory landscape. Integral responded quickly and provided a thorough review of the PFAS toxicity updates, revised the risk assessment in a timely manner, and advised the client as to the potential future impact that the draft PFAS toxicity values could have on the risk assessment results.
Published
January 20, 2023
Related Services :