Captiva Vulnerability Assessment and Adaptation Planning
By Cheryl J. Hapke, Ph.D.,
Senior Consultant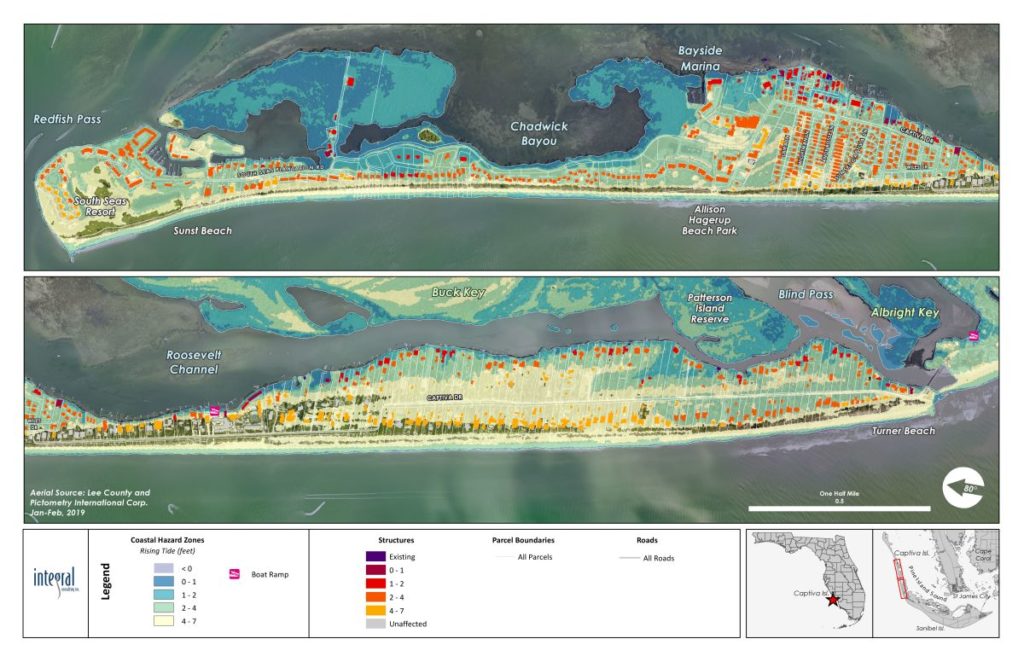 OUR CHALLENGE
Captiva is a low-lying barrier island along the Florida Gulf of Mexico coastline that is very vulnerable to flooding from storms and sea level rise. The community is growing increasingly concerned about future sea level rise and needed a quantitative assessment of the vulnerabilities and risks to community infrastructure for adaptation planning. We developed a phased science-based approach to evaluate the vulnerabilities and start the process of adaptation planning.
OUR APPROACH
Our unique Coastal ADAPT (Adaptation Decisions And Planning Toolkit) framework provided the perfect solution to Captiva's issue. We conducted a vulnerability assessment that allowed the community to visualize where and when the island will be inundated for 1, 2, and 4 feet of sea level rise. We also prepared a series of conceptual adaptation designs that will help mitigate flooding impacts for the community.
OUR IMPACT
The community now has a realistic understanding of the issues it is facing and when it will need to take action. The outcomes of our analysis allowed the community to begin the process of planning for the future so it can continue to build an adaptive management approach for maintaining a resilient coastal system.
Published
November 10, 2021
Related Services :