Aquifer Storage and Recharge for Farmland Water Use
By R. Jeffrey Davis, P.E., CGWP,
Principal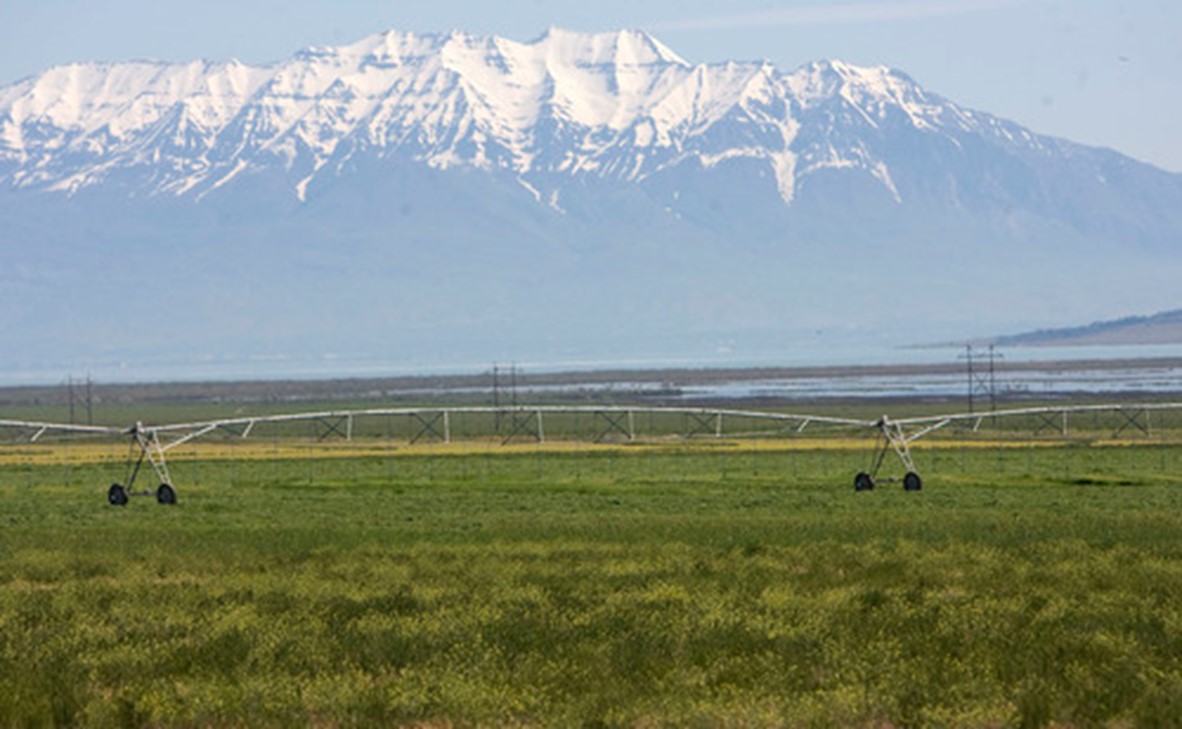 OUR CHALLENGE
Our client, a large agricultural water user, is considering converting some of its agricultural-use water to industrial use. An industrial user requires a large quantity of water for processing at a location where supply is currently used only for agriculture. Change applications for water rights are challenging and timeconsuming. The client wanted to execute a study to evaluate the feasibility of taking the effluent from the industrial user and returning it to the aquifers to get credit from the state for the aquifer replenishment.
OUR APPROACH
Initial efforts involved reviewing the complex set of water rights and the client's water use as well as collecting information about the water quality of the aquifers and anticipated effluent from the industrial user. Existing groundwater models and geologic maps were used to understand the hydrogeology and to build a 3-dimensional geologic model using the software Leapfrog. The 3‑dimensional model played an important part in the initial feasibility study considering whether water could be returned to the aquifers. Two scenarios, surface infiltration and direct injection, were evaluated as part of the feasibility study. Coordinating with the state regulatory agencies helped to determine a successful path forward.
OUR IMPACT
Through our expertise in aquifer storage and recovery projects, modeling efforts, and relationships with the state agencies involved, we were able to demonstrate to the client that aquifer storage and recovery using the effluent from the industrial user was a viable and worthwhile pursuit. Performing additional studies and developing a pilot program will be the next steps.
Published
December 23, 2022
Related Services :