Western Port Angeles Harbor RI/FS Out for Public Comment
Planning for sediment cleanup in Western Port Angeles Harbor is coming into focus with the release of the draft Remedial Investigation/Feasibility Study (RI/FS) for public comment.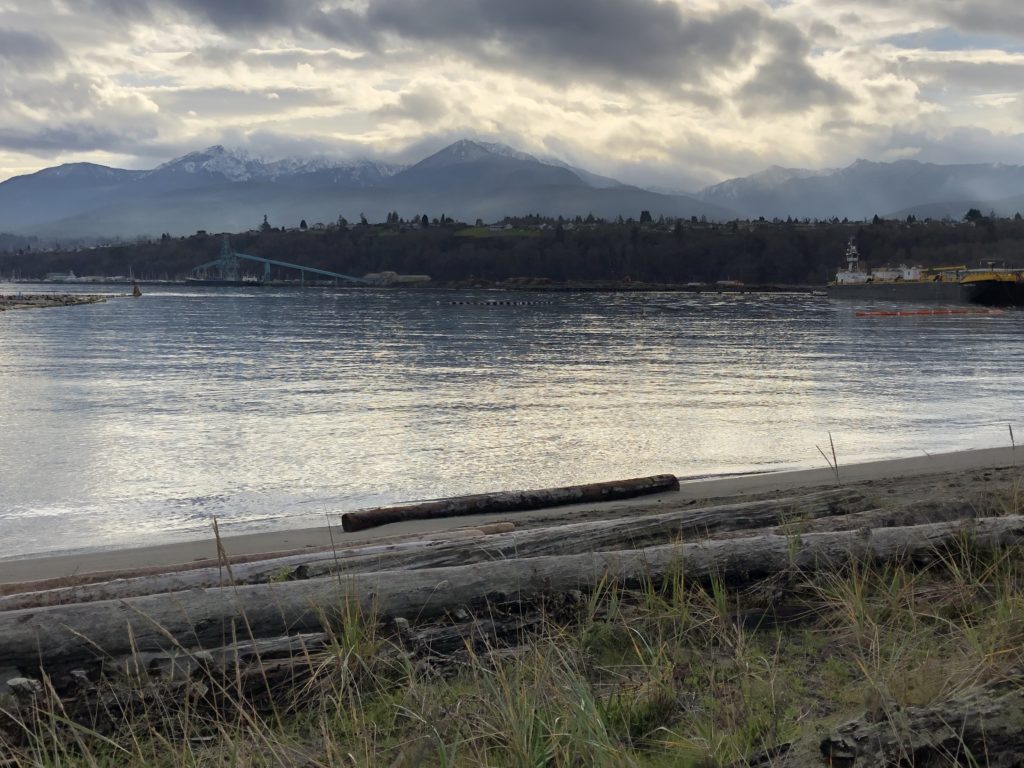 The Western Port Angeles Group, a five-party potentially liable party (PLP) group required to investigate and clean up sediment pollution in the harbor, prepared the draft RI/FS. The Washington State Department of Ecology is the regulatory authority administering a public comment period open until March 16, 2020.
Integral collaborated with other environmental consulting firms to collect data and write the RI/FS on behalf of the Group, which includes the City of Port Angeles, the Port of Port Angeles, Georgia-Pacific, Nippon Paper Industries, and Merrill & Ring Timber.
In addition to standard sediment and biota sampling, sediment profile imaging (SPI) photographs were used to characterize sediment conditions, including the depth of historically discharged pulp mill waste and the thickness of overlying newly deposited sediment. Integral's SPI surveys are an effective way to map physical, geochemical, and biological seafloor conditions.
The feasibility study proposes several cleanup options that protect human health and the environment of this harbor located on the Olympic Peninsula.
Western Port Angeles Harbor was identified as a Model Toxics Control Act site in 2013 due to contamination of sediment with dioxins and furans, PCBs, metals, and other chemicals sourced from industrial discharges, in-water activities, and combustion of salt-laden wood and other materials in hog fuel boilers. Integral also supports the City of Port Angeles in ongoing mediation activities. The preferred cleanup would involve nearshore excavation, subtidal capping, and enhanced and monitored natural recovery.
Public comments on the Western Port Angeles Harbor RI/FS can be submitted here: http://tcp.ecology.commentinput.com/?id=V67Cd.
For more information, contact Nicole Ott at nott@integral-corp.com. To learn more about SPI, contact Gene Revelas at grevelas@integral-corp.com.