Risk Assessment and PFAS—Integral to Chair Biomonitoring Session and Present at AEHS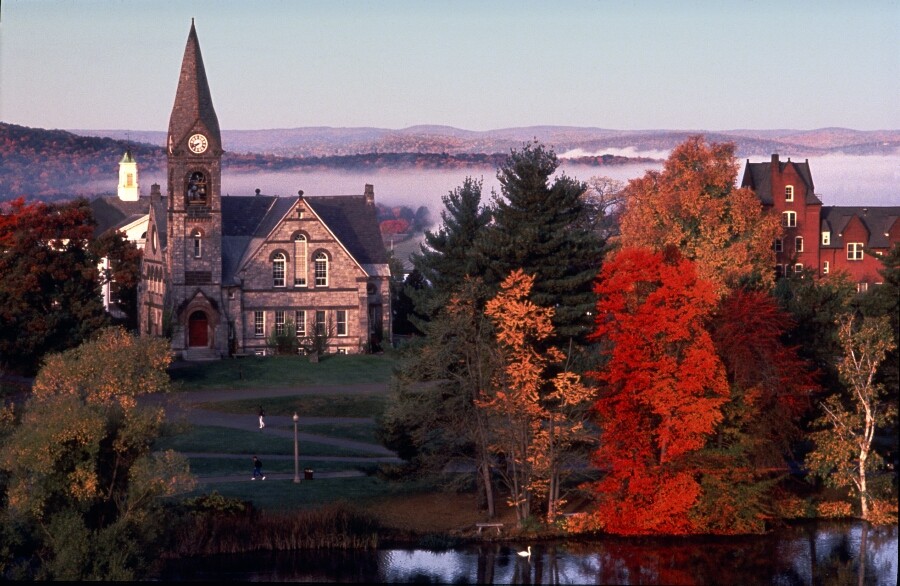 The Association for Environmental Health and Sciences Foundation (AEHS) is hosting its 33rd Annual International Conference on Soils, Sediments, Water and Energy on October 16–19, 2017, in Amherst, Massachusetts.  Integral Consulting Inc. (Integral) is pleased to participate in this conference in several capacities.  On Tuesday, October 17, Integral vice president and principal toxicologist Russ Keenan, Ph.D., and senior consultant, Philip Goodrum, Ph.D., DABT, will chair Session 4, Biomonitoring: Strategies and Uses for Risk Assessment and Stakeholder Communication.  This session will discuss assessing risk with biomonitoring data, the associated challenges, and areas for improvement.  During the session, Dr. Goodrum will also present "What Does That Blood Level Mean? The Assumptions Underlying Interpretations of Health Effects from Internal Doses."
On Tuesday afternoon, senior consultant Patrick Gwinn will present "Development of Water-Effects Ratios (WERs) and Site-Specific Water Quality Criteria (SSC) for Aluminum, Cadmium, and Copper for the Androscoggin River" at Session 7, Risk Assessment.  In his presentation, Mr. Gwinn will discuss the methods and results of the 2-year study conducted on one of Maine's largest rivers.  He will also compare the results of the WER study with EPA's draft ambient water quality criteria for aluminum published in July.  During the poster sessions from 3:00 to 6:00 p.m. on both Tuesday and Wednesday, Mr. Gwinn will also present related work in a poster titled "Application of the Biotic Ligand Model to Derive Acute and Chronic Site-Specific Water Quality Criteria for Copper in the Little Androscoggin River."  This poster provides an overview of the process used to generate site-specific criteria for copper on behalf of a municipality.
On Wednesday, October 18, senior consultant Graham Ansell, Ph.D., will present "Wait, There's More? What's Next in the World of PFAS" at Session 11, Per- and Polyfluoroalkyl Substances (PFAS) Hot Topics.  Dr. Ansell will address current challenges and approaches to characterizing PFAS and their impact on assessing human health risks.  He will highlight important chemistry distinctions for this broad class of compounds and communicate technical topics that are likely on the horizon for PFAS risk management.
Integral is a partner of AEHS, a nonprofit organization fostering communication and cooperation among professionals concerned with soil, sediment, and water assessment, cleanup, and protection.  Drs. Keenan and Ansell also serve on the AEHS Scientific Advisory Board.  Board members review abstract submissions, recommend invited papers and presenters, and serve as conference ambassadors.  For more information, contact Dr. Keenan at rkeenan@integral-corp.com or Dr. Ansell at gansell@integral-corp.com.
Learn more about the AEHS conference at http://www.aehsfoundation.org/east-coast-conference.aspx.