In Situ Groundwater Remediation: California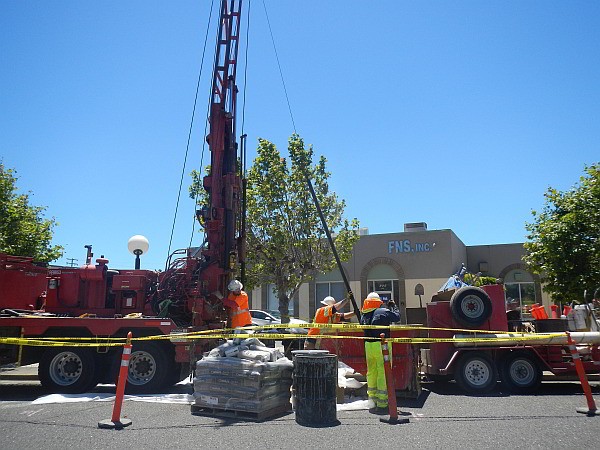 OUR CHALLENGE
PCE from a former industrial laundry had contaminated groundwater beneath an active commercial building and neighboring properties. The regulator and neighbors had concerns about whether the investigation and a robust remediation could be finished on the required aggressive schedule. And the client was sensitive to project costs. We were recommended by an attorney to replace the less-experienced consultant, jumpstart the remedial program, restore relations with the state regulator, and avoid a lawsuit.
OUR APPROACH
To expedite the investigation, we utilized innovative tools—including a cone penetrometer with passive flux meters, membrane interface probes, and a hydraulic profiling tool. We developed a robust conceptual site model (CSM) and 3-dimensional groundwater plume depiction, and finalized an in situ bioremediation remedial design. We completed evaluations that mitigated vapor intrusion concerns, and addressed project costs by obtaining state cleanup funding.
OUR IMPACT
The regulator quickly approved our CSM and remedial plan, and we secured millions of dollars of funding for our client. The overall progress restored good relations with the regulator and neighbors, mitigating potential third-party litigation. Currently, we are successfully implementing the remedial program.
Published
May 23, 2019
Related Services :