Integral Consulting Announces 2020 Staff Promotions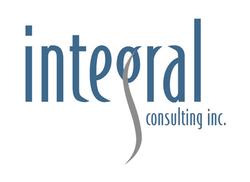 We are pleased to announce the promotions of 23 members of Integral's staff in 2020. "Our people drive our success," said Integral President Bill Locke, P.E. "These promotions recognize the talent, professional accomplishments, and commitment of our diverse staff in Integral offices across the country."
The following individuals moved into leadership positions at Integral:
Other staff receiving promotions are Whitney Bradford, Eric Bushee, Maria Garcia, Olivia Hargrave, Carolyn Huynh, Sarah Kissell, Amber Lutey, Anthony Luz, Patrick McGuire, Samuel McWilliams, Hannah Podzorski, Heather Rhodes, Kara Scheu, Charles Shaw, Anthea White, Bernadette Wright, and Carolina Zuri.
Integral Consulting Inc. provides an exciting work environment with opportunities for significant professional growth. Explore our open positions. We are proud to be an equal employment opportunity employer and are committed to a proactive program of affirmative action and diversity development.