Fugitive Dust: Silvia Barber to Present at World Ag Expo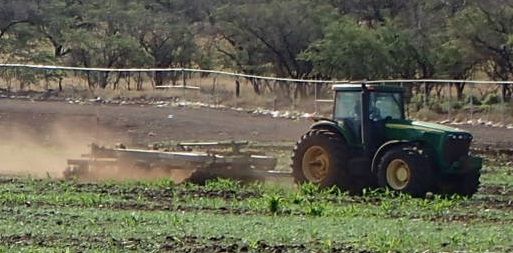 At the upcoming 2018 World Ag Expo, Silvia Barber, an environmental scientist with Integral Consulting, will present "Do You Have a Fugitive Dust Problem?" as part of the expo's seminar program.  Held on February 13–15 in Tulare, California, the World Ag Expo will feature more than 1,500 exhibitors showcasing the latest innovations in farm equipment, research, technology, and communication.
Fugitive dust is particulate matter suspended in the air that can be generated from various non-point sources including unpaved roads, agriculture, wildfires, wind erosion, construction, and more.  In her seminar on Tuesday, February 13, Ms. Barber will explore the issue of fugitive dust in agriculture.  She will give an overview of applicable regulations at the federal, state, and local level; describe qualitative and quantitative measurements to assess fugitive dust; and provide best management practices to reduce the generation of dust.
Ms. Barber has 10 years of experience in environmental assessment projects and is a certified lead risk assessor in the state of Hawaii.  She has designed and coordinated sampling activities to assess fugitive dust concentrations throughout Hawaii, documenting correlations of dust with human activities and meteorological conditions.  Ms. Barber has also provided pre-trial expert services on a case involving alleged herbicide drift.
Learn more about the 2018 World Ag Expo.
For more information, contact Ms. Barber at sbarber@integral-corp.com.