Environmental Modeling at Mine Sites: What Are the Regulatory and Data Needs?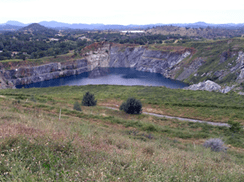 Mining companies and regulators often rely on the effectiveness of environmental models to support good decisions on mine permitting, design, and closure. But what are the elements of an effective model? Andrew Nicholson, Ph.D., senior science advisor at Integral Consulting Inc. (Integral), will describe regulatory and data needs in modeling at the Society for Mining, Metallurgy, & Exploration Annual Conference and Expo in Minneapolis. Held on February 25–28, 2018, the conference draws attendees from around the world to discuss current, relevant research, and illustrate innovative solutions to common mining challenges.
During the technical session, Dr. Nicholson will describe how application and acceptance of models in decision making should flow from a combination of quality science, transparency of presentation, appropriate review, and a detailed uncertainty analysis to test how underlying assumptions affect the model results.  He will provide specific examples of how models have been successfully applied and received regulatory acceptance at mining properties.
Dr. Nicholson is a geochemist with more than 25 years of experience assessing environmental impacts, chemical fate, and remediation and closure options at mining sites. His work has supported mine permitting efforts in the U.S. and Indonesia, identified mine closure options, and supported litigation looking at the sources and impacts of metals in river and lake sediments. He has successfully conducted negotiations with regulators, presented technical results to stakeholders, and served as an expert witness in litigation.
For more information, contact Dr. Nicholson at anicholson@integral-corp.com.