Environmental Law: Integral's Keith Brodock Teaches PFAS Course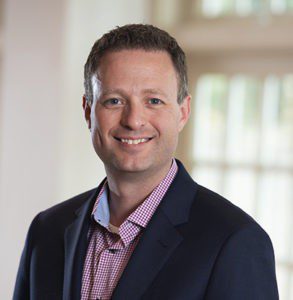 If you want to learn more about the class of chemicals known as PFAS, ask Integral Consulting Inc.'s Keith Brodock, P.E., P.P. Mr. Brodock has contributed to a new Lawline course "PFAS Regulatory Landscape, Technical Issues and State of Litigation." The highly recommended Lawline course examines existing and proposed groundwater regulations regarding per- and polyfluoroalkyl substances (PFAS) for several states and the federal government. It also explores technical and practical issues that arise in PFAS investigation and remediation, and discusses how risk managers might overcome such issues. Other faculty teaching the course are attorneys Jose Almanzar and James Periconi of Periconi, LLC. The course is now available for on-demand viewing.
A licensed professional engineer and project manager, Mr. Brodock has more than 15 years of experience in environmental engineering, remediation design, and construction. His experience includes sites impacted with chlorinated solvents, petroleum compounds, PCBs, and PFAS. He serves as president of Integral Engineering, P.C., which provides engineering services in New York, New Jersey, and North Carolina.
Integral delivers the following services related to PFAS:
Multimedia environmental modeling
Field sampling programs
Toxicity evaluations and risk assessment
Treatment system design and engineering
Stakeholder communication
Litigation support

Subscribe to our PFAS newsletter.
For more information, contact Mr. Brodock at kbrodock@integral-corp.com.