ACEC Recognizes Integral Projects with 2017 Engineering Excellence Awards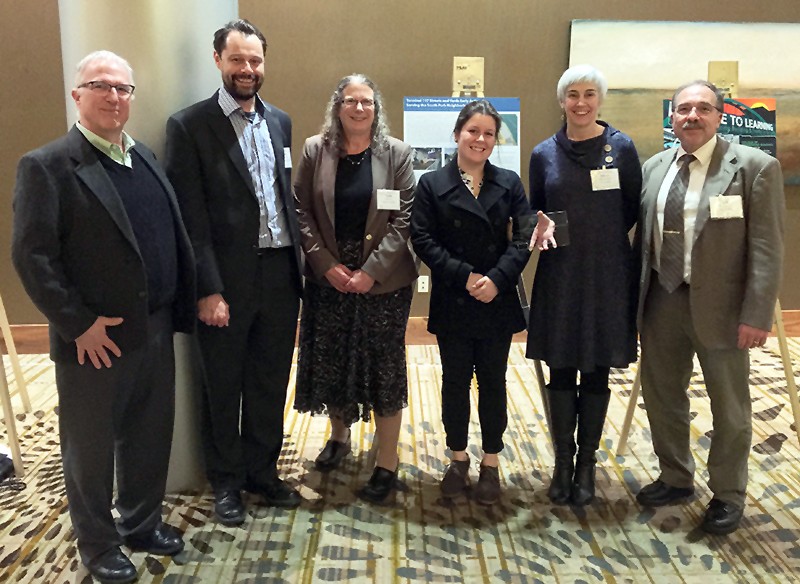 Two Integral projects have received awards for Engineering Excellence in 2017 from the American Council of Engineering Companies (ACEC).
Integral and its client, the City of Seattle, were recently honored by the Washington chapter of ACEC for the Terminal 117 streets and yards early action project, which received the national Silver Award—Environmental.  In Portland, Oregon, ACEC recognized Integral and its client, EVRAZ Oregon Steel, with an Honor Award for their work on riverbank stabilization.
"We are proud to receive these awards, which demonstrate the dedication of our staff to performing exceptional engineering work for clients, and to bringing innovative, cost-effective solutions to the communities we serve," said Integral Principal Reid Carscadden, P.E.
As the City of Seattle's lead consultant, Integral led the Terminal 117 removal action and design effort, with assistance from its teaming partners. The project involved the removal of soil contaminated with polychlorinated biphenyls (PCBs) originating from an asphalt plant previously located at the terminal.
Following removal of contaminated soil, the streets and yards were restored with amenities, including new sidewalks, a state-of-the-art drainage system featuring green stormwater infrastructure, upgraded streets, landscaping, enhanced public spaces, and a new recreational walking path adjacent to the Terminal 117 property overlooking the Lower Duwamish Waterway. The removal and restoration occurred on and in the streets fronting 35 separate properties located within the pocket neighborhood.
"Integral's professional efforts in both the design and construction management phases resulted in a successful project completed under budget and in a timely manner," said Allison Crowley, P.E., Project Manager for Seattle City Light.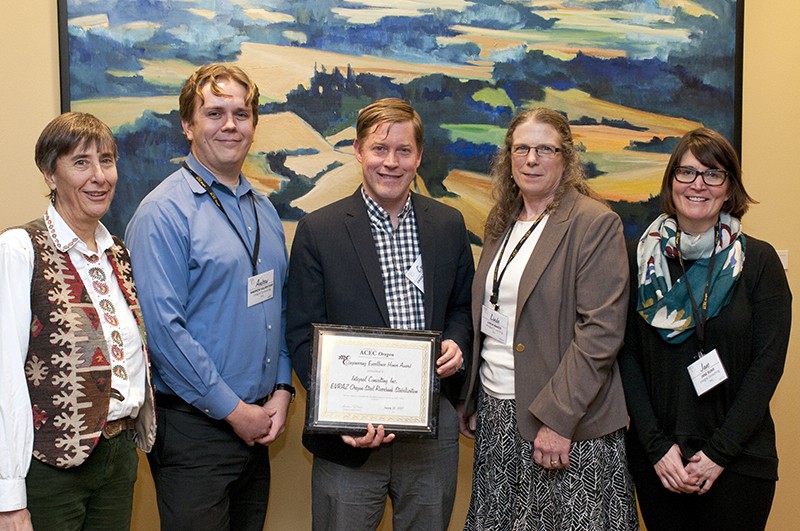 In Portland, Oregon, Integral was recognized for its work as lead consultant on the Portland Harbor riverbank stabilization and habitat enhancement project.  For its client, EVRAZ Oregon Steel, Integral conducted studies on soil contaminants, including PCBs and metals, and completed the permitting, design work, and oversight of riverbank source control construction at the site. The project encompassed one-third mile of riverbank and removal of 18,000 cubic yards of soil, bank capping and stabilization, and shoreline vegetation improvements including planting of 10,000 native shrubs and trees. During the project, creative onsite soil management resulted in $750,000 in cost savings and 580,000 lb in carbon reduction.
"EVRAZ could not be more pleased with Integral's efforts and the successful outcome of this important Portland Harbor source control project," said Andrew Gilpin, Manager Energy & Environment for EVRAZ Inc.
For more information on these projects, or on Integral's engineering services, contact Reid Carscadden at rcarscadden@integral-corp.com or Linda Baker at lbaker@integral-corp.com.